Version 1.1 of Post Promoter Pro was just released. In this release is 1 bug fix to correct an issue with a tweet contains quotations and 2 enhancements.
The first enhancement is to allow the deletion of a scheduled tweet from the Schedule view: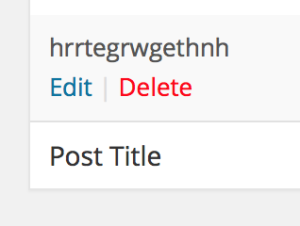 The second enhancement allows you to simply disconnect your Twitter account, instead of only revoke all access to Post Promoter Pro:


These updates should be available inside your WordPress admin now.